Services
Learning disability supported living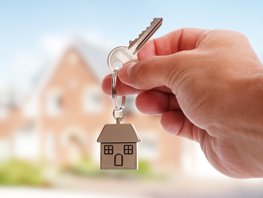 Every individual is unique. We, at Elmich Care believe that everyone deserves specialised care to meet their individual needs and that is why we offer individualised person-centred care designed from planning through delivery to meet the individual's needs. People who use our services are at the heart of everything we do.
We believe that no service is a 'one jacket fits all'. We work in partnership with the people who use our services, their families and friends as well as other professionals to ensure that we understand the ever-changing human needs and adjust our services to meet those needs. Our staff and management team are trained to focus on the needs of people who use our services, through robust initial assessment, comprehensive and inclusive approach to support planning, effective quality monitoring and continuous routine care reviews. We believe that getting it right starts with understanding the individuals' needs.
We pride ourselves on providing outcome based services. Because we listen, we understand, we care about individual's wellbeing, and we are passionate about high standard of services, we strive to consistently provide high-quality care services to meet each service user's needs.
People who use the services are supported to make the best choice including, where they live, who supports them and every aspect of their daily living. Our activities are tailored to each individual needs ranging from healthy lifestyle to educational programmes like help to study a course at the College like ITC, pottery, arts, languages, science. Other activities include bowling, swimming, cycling, walking, gym, etc.; employability, support with learning employment skills; home chores skills; transport training; personal budgeting and financial management skill, etc. Every individual is encouraged in a unique way to fulfil goals according to their choices and preferences.
Dementia care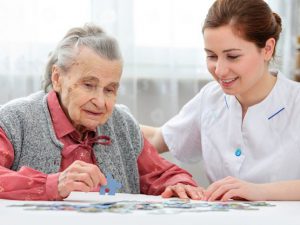 We know the burden, the worries, the confusion, and difficulties that the individual and their family experience when there is a diagnosis of dementia, Alzheimer's or Parkinson's disease. Where else other than home is best to meet the person's needs at this time; where daily routines are already established, good memories existed, and an advantage of being surrounded by loved ones which help to reduce the associated stress. At Elmich Care, our aim is to assist our service users to remain in the comfort of their homes and age happily. The saying that 'no place like home' can never be better said for people with dementia, their families and friends when the best support and care are available at home. Our trained and compassionate professionals strive to provide the best possible services to people in the comfort of the individual's home.
Our service starts with a free no obligation home visit where we carry out detail assessment with the support of the family, friends and other professionals to ensure that we set up the best person-centred care package and match the best compatible dementia home care worker to support the individual.
Our specialist services range from few minutes visit to check that everything is ok, to a few hours of respite for a family carer or 24 hours live in services. Whatever your needs are you will be rest assured that our trained professionals will work with you to achieve the best possible outcome. In addition to personal care services, we also do escort services, e.g., to hospital appointments, shopping, day trips, etc., cooking, cleaning and other domestic chores including sitting services.
Reablement Services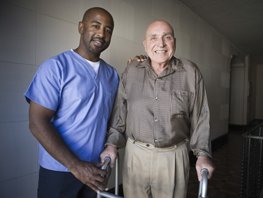 Our staff are trained to support you to regain your skills and confidence to continue living on your own independently or with minimal support. We support people who are ill or recovering from illness, accident or other life changing issues. We understand, it is a challenging and anxious time after a fall, stroke or any other illness or having spent time in the hospital but we know how best to work with you to support and promote your independence and put that confidence back.
Elmich Care professionals provide personalised care with a focus on helping people to regain their abilities; aiding learning and relearning of life skills and support individuals to fully recover from illness or any life changing event.
We continuously monitor outcome along the pre-identified goals, working with the individual to achieve the best possible outcome.
Elmich Care reablement support workers ensures that through clear goal, better understanding and flexible support package the following outcome are achieved;
Improved quality of life
Improvements in physical functioning
Regaining practical skills and confidence
Social integration
Independence
Mental health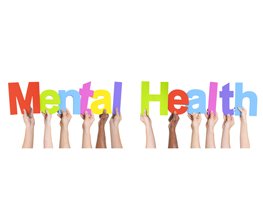 Every individual deserves the best possible services. Our team of well trained and supported staff ensures that people who use our mental health services receive the best and that their individuality is engrossed in the services available to them. At Elmich Care, every service user has a voice. All service users are involved in all what we do from assessment, planning and delivery of care.
We plan and implement a set of activities with the people who use our services that reflect who they are and how they choice to be supported. We always listen, understand and care for people passionately.
Our mental health service is set to ensure that individuals who use our service live a normal life in the community and fully integrate into their community as far as possible
Physical disability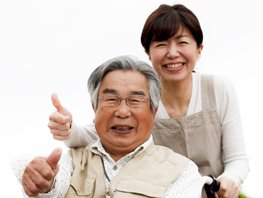 Safety and security of individuals who use our services are paramount. Through continuous risk and need assessment, we ensure that we proactively meet the need of the people we support. There is ability in disability. Therefore, we are focused on the people's ability and support individuals who use our services to lead a normal life in the community.
We support individuals to plan and take part in activities of their choice, to access their local communities. We understand the importance of active lifestyle and ensure to eliminate hindrances that may be on the way to achieving a better quality of life.